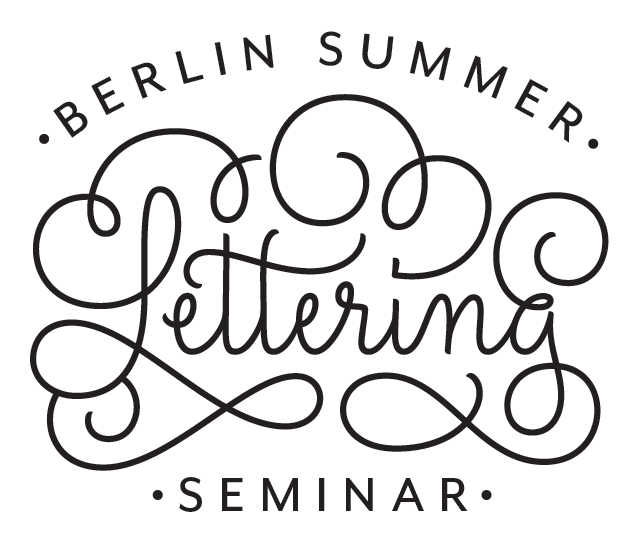 In this 3 days intensive session you'll design a piece of lettering from sketch to final color digital artwork. The attendants will drive the process of thinking, sketching, refining and digitising a lettering piece. You'll walk away from this seminar with theoretical and practical tools for the continuation of your practice and an overview of the work of a letter designer, including a piece of work that you can use or include in your portfolio. 
WHO CAN ATTEND
Artists, illustrators, designers and people looking to dig deep into the practice of lettering art and expand their creative skill set. The seminar is ideal for beginners as well as advanced letterers and designers who want to improve their technique. It not only provides technical tools to produce professional lettering but also insights on the work of a lettering artist.
DYNAMICS
The seminar will be 30% theory information 70% hands-on work. The content covered is not restricted to a style. You'll count with constant guidance and support from the Martina to succeed in your project.
We'll count with a lightfull studio to use across the three days. Every attendant will work on their individual project. However, group discussion and critique will be encouraged. Individual findings will be shared with the group, so you'll benefit from the work of others.
The seminar will run from 10 to 18 across the three days. Hands-on session will be mixed with on site demonstrations, on-the-spot critiques, short informal lectures and Q&A. Martina will be there to provide technical and theoretical support as well as answer questions about the letter design practice as well.
Sessions will be held in English language.
WHAT YOU NEED
You'll only need a mechanical pencil and a laptop with Adobe Illustrator installed. The rest of materials (paper, tracing paper, scanner, printers, will be provided). The fee includes refreshments and snacks.
ABOUT THE INSTRUCTOR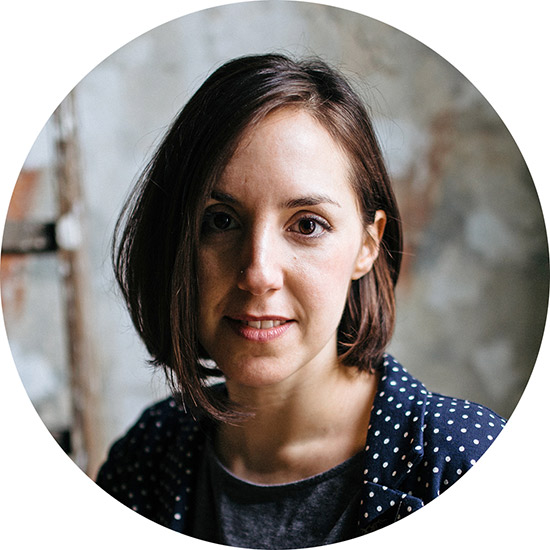 Martina Flor combines her talents as both a designer and an illustrator in the drawing of letters. Based in Berlin, she runs a leading studio in lettering and custom typography working for clients all over the Globe such us The Washington Post, Vanity Fair, Harper Collins, Monotype, Etsy, Adobe, Fontshop and Cosmopolitan among others.
With a master in Type Design from the Netherlands under her belt, she dedicates big part of her time to teaching lettering and type design in and outside Europe. Her book "Lust auf Lettering" published in 2017 by Verlag Hermann Schmidt in Germany has already been translated to several other languages including English as 'The Golden Secrets of Lettering" (Princeton Architectural Press and Thames & Hudson, 2017). Former TEDx speaker, she travels quite a bit to present her work at conferences and hold workshops to help designers grow their set of skills.
Location NEW Martina Flor Studio – Gerichtstrasse 23, Hof 3, Aufgang 2, 13347 Berlin.


AGENDA
Day 1 – 100%Analog
1st half: Short introduction to the seminar. Training your typographic eye. Sketching Techniques.
2nd half: Letter Design and calligraphy basics. Hierachie and Composition. Q&A.
Day 2 – From analog to digital
1st half: Sketch refinement. Professional working process of a lettering designer. Scanning.
2nd half: Drawing with anchor points. Digital drawing best practices according to project. Digitasation of Drawing. Storytelling with lettering. Q&A.
Day 3 – Finalising your lettering
1st half: Adding color and textures. Refining your curves. Standards for good lettering. Q&A.
2nd half: Finalising drawing and preparing presentation. Presentations. Wrap up. Open Studio with toast.
Some of the content covered:
– Critical observation
– Basics of Letter Design
– The role of calligraphy in letter design
– Storytelling with letter shapes
– Hierarchy and composition
– Hand sketching techniques
– Flourishing and decorative elements
– Digitising letter shapes
– Adding color, effects and texture
– Working commercially with lettering

BOOKING
€645 (incl. tax)
Dates: 3 Days Seminar. Starts Friday 28th, finishes Sunday 30th of July, 2017. Timeframe: from 10 to 18 hs.
Materials are included (paper, tracing paper, scanner and printers).  Snacks, coffee, tee and refreshments will be provided.
The seminar is limited to 10 participants. There will be a prize for the best performance. Every participant will receive a diploma and a goodie bag that they'll love.
We welcome participants from all countries, therefore session will be held in English language. Travel costs and accommodation are not included in the fee.
 
NO REFUNDS ARE AVAILABLE ONCE THE TICKET IS BOOKED. TRANSFER TO ANOTHER GUEST IS POSSIBLE.
Please drop us a line if you have questions about booking or general questions about the seminar and your stay. Here you can find possible accommodations. Also, Berlin in summer is THE place to be.